Toll Booths
There are two types of Toll Booths are available with us:
1. On site manufactured Booths
2. Ready-made Booths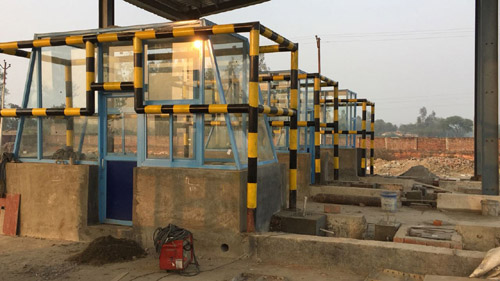 On site manufactured Booths
made by MS structural pipes / Aluminium pipes frame covered by Aluminium composite panel (Internal & External), used Toughened Glass (5 to 8 mm). All types of Booths are available in both size Single & Reversible (Double) in different shapes & designs. Generally, client will provide their own design but if the client insists we will provide our design with minimum cost and provide all products & services as per approved drawing & technical specifications.
Ready-made Booths
made by MS structure outside covered by MS sheet & internal side covered by MDF boards. There are arrangements of 1 or 2 collection sliding window, 1 gate, required lights, fans etc.
PROTECTION GUARD:We also fabricate and erect the MS guard made by MS round pipe for protection of toll booth against any mishap or crash due to touch of heavy vehicle and any type of accident. These protection guards provide safety to booth as well as staff who work in that booth. Generally, clients provide detail drawing as well as we also design, fabricate and erect as per client's specifications / requirements.
Toll Booth Manufacturer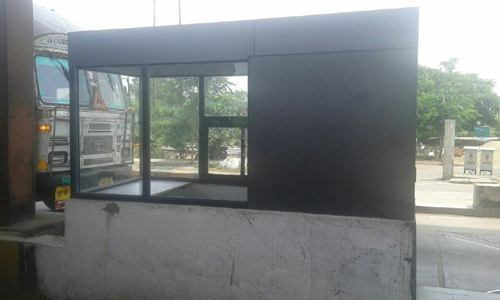 Our manufactured toll booths are designed as per clients demands. We manufacture the toll booths using the technology and techniques which is highly advanced. We meet the quality and time as per Client's Requirement.
Prefabricated Toll Booth Cabin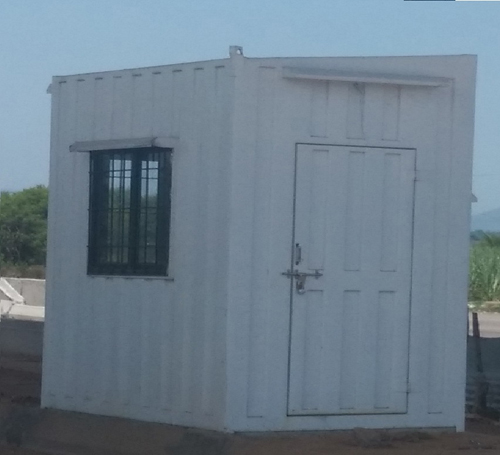 We offer these cabins as per client demands. These are manufactured as per international quality standards using superior quality raw materials and advanced technology. Developed with extreme care and attention, our tents are available in various designs, styles and color combinations to meet most of the expectations of our clients.